Creative Metalworks, LLC Production Racks offer great styling and functionality. We call them 'Production Racks' since they are more simple in design and have been proven very popular. They offer the advantage of faster production time and are typically less expensive than a custom rack while still providing eye-catching designs.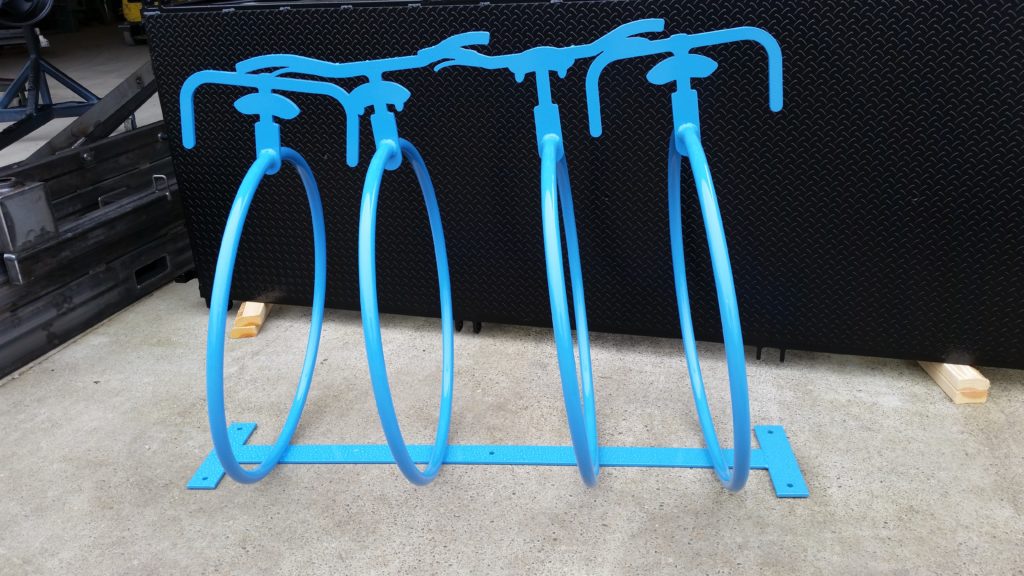 Production Racks come standard as surface mounted with a powder coat finish in one of our standard colors. Options include
Embedded Mounting
Custom Color Powder Coat Finishes
Galvanization as a finish or primer layer for better endurance
Production racks can easily be built in multiples for larger scale installations. They're an attractive, cost-effective solution for your community project.
Call us today for more information or to place your order!
(503) 868-7476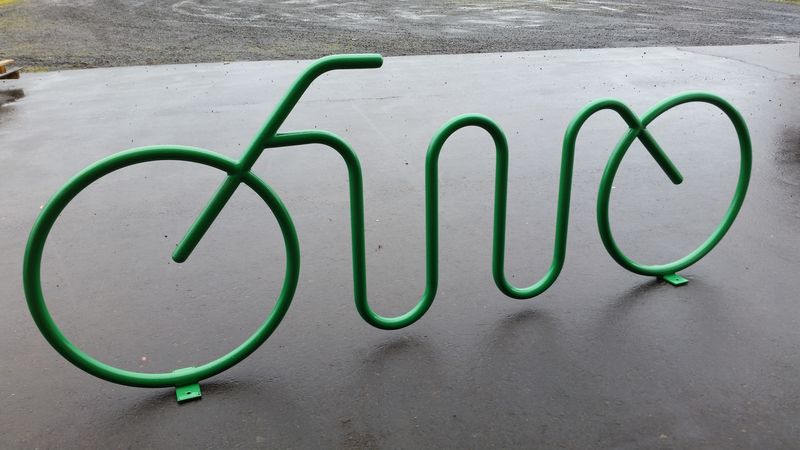 Customized Production Racks
We create innovative, eye-catching designs by integrating your concepts for unique functional art. We're talking the least expensive form of 24 hours-a-day, 7 days-a-week advertising for your business. It's always working for you!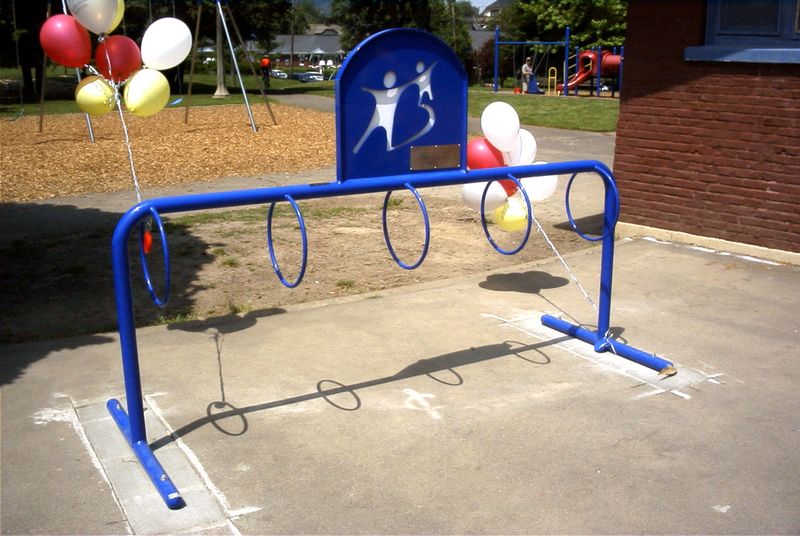 Call us today for more information or to place your order!
(503) 868-7476